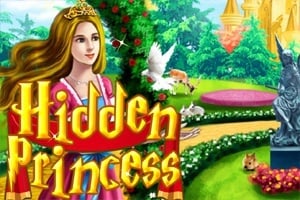 You can click this picture to play the game yourself
I don't usually write player guides for HTML 5 games but when I was doing a job for my boss, I came across this mind-boggling yet quite unique game.
As opposed to many standard HTML 5 hidden object games on site or anywhere, this game has several game mechanisms in place that made it so much more difficult to "win" or clear a level.
So to help, I've finally figured out how the game works and what's the best way to strategically go about completing the game.
The first main feature that the game has is that instead of a timer, the game counts down your score from a predetermined total score. I initially thought this must be an error but nope, it's intentionally designed that way.
Secondly, but just a equally important, is the number shown right underneath the PAUSE button. This is the total number of moves you currently have. You will always start with 30 and you will gain more as you completely find an entire set of icons or numbers - there are 6 in total. Each icon/number has a fixed amount for you to find.
Now, with these in mind, you will want to make full use of the 30 moves you have at the start to gain as many more moves as you can. From my experience, I'd strongly suggest focusing on finding all the Shoe and Ribbon icons first.
These two sets only require 10 moves in total - incorrect clicks don't count by the way - and you'll have an extra 10 to find the next set that you should focus on, that is the Swords (or the Crown). Depending on which you choose, you will start either with the Swords and follow that up with the Crown or vice versa.
Also note that you have 3 hints to use. It's not much but if you are really stuck, you can use them. Oh, but before you use your hints, you should "long click" on any part of the picture to zoom in and do a sweep through every corner of the picture with a fine-tooth comb several times. You might just spot something you missed.
I'm not kidding when I say this game truly puts your hidden object skills to the test and some of the icons have colors that turned the icons into chameleons, making some of them so-gosh-darn difficult to spot.
So, in summary, always keep an eye on the number of moves you have, and search for the icons/numbers using this general order - starting with Shoes and Ribbons, then Swords and Crowns, then Numbers, and lastly Roses.
I'll also attach a answer sheet of sorts down here (when I got the time) so if you don't want to waste your hints or if you have no more hints, you can refer to these pictures to find the missing items you need.